How to Conduct Psychological Operations
Details

Category: Uncensored News
Published on Friday, 08 June 2012 05:47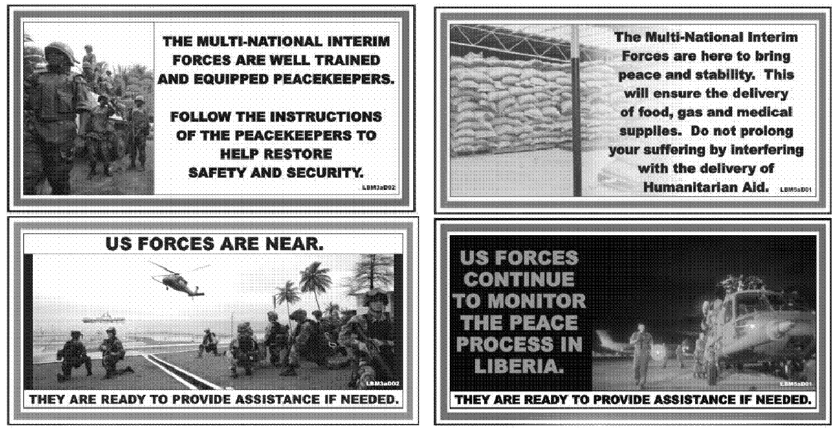 Examples of prepackaged psychological operations leaflets encouraging support for U.S. forces.
Public Intelligence
June 8, 2012
Psychological operations (PSYOP) have long been used by militaries around the world to coerce populations into acting in a manner favorable to their mission objective.  The product of these operations, which is commonly called propaganda when distributed by enemy forces, is a mixture of complex social research, art direction and psychological theory designed to manipulate its unsuspecting recipient into modifying their behavior in a way favorable to those conducting the PSYOP.  The message conveyed through a PSYOP can often stray into deeply emotional and personal territory that is intended to trigger a profound psychological response.  For example, U.S. and British troops fighting in Italy and France during World War II were subjected to a barrage of leaflets distributed by German forces describing the futility of their mission, encouraging them to take the "POW life insurance policy" and instructing them that their girlfriends back home were being taken advantage of by Jewish businessmen.  The methodology behind these persuasive psychological tactics is described in detail in U.S. Army FM 3-05.301 Psychological Operations Process Tactics, Techniques, and Procedures, which provides fascinating insight into the methods used by PSYOP soldiers to modify the behavior of targeted populations.
FM 3-05.301 is described as the "principal reference for the PSYOP process" detailing "procedures and strategies derived from applied scientific and academic disciplines in an effort to improve the efficacy" of PSYOP.  The manual includes everything from analyzing target audiences to tactical strategies for influencing populations.  There are guides for production and dissemination of pamphlets, newspapers, magazines and video propaganda designed to influence target audiences and facilitate mission objectives.  An appendix to the manual even includes complex instructions on the aerial dissemination of PSYOP leaflets, including tables for calculating the altitude and wind's effect on the range of dispersal.
In order to influence populations more effectively, FM 3-05.301 provides PSYOP soldiers with helpful tips to produce effective and professional PSYOP packages.  A section of the manual focuses entirely on aesthetic symmetry, formal balance and how to capitalize on sequential eye movements that "follow an established logical sequence of shapes, colors, and numbers or letters" in the layout of PSYOP publications.  Detailed descriptions of the process for assessing target audiences (TA) and their susceptibility to specific arguments or sentiments are also included.  A section titled "Psychographics" provides examples of psychological motivations to utilize in the production of PSYOP material: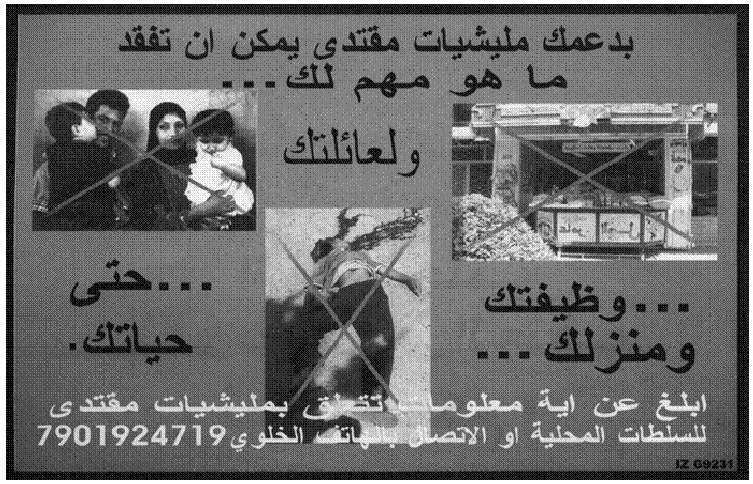 An example of a PSYOP leaflet distributed in Iraq describing terrorists' indiscriminate use of force, including against children.
Once the TA of a PSYOP is determined, the manual describes methods for properly appealing to the interests of the audience by utilizing legitimacy, tradition, reverence and other emotional responses to coerce audience members.  Nostalgia can be used to "encourage or discourage a particular behavior" by referring to the "good old days" encouraging the TA to "behave in a manner that will return to those times."  Self-interest can also be used to "play directly to the wants and desires of the individuals that make up a TA."  Or, a PSYOP may appeal to "the TA's need to belong or conform to group standards" through either companionship or conformity utilizing "peer pressure."
Follow @IntelHub
Read more http://theintelhub.com/2012/06/08/how-to-conduct-psychological-operations/